Welcome!
---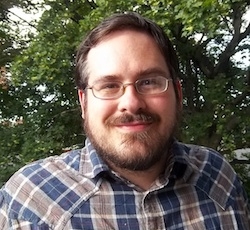 My name is William David Mayo. I am a bibliophile, a semantics junkie, and incidentally, a software developer who works on stuff adjacent to libraries and archives. I currently live in Maynard, Massachusetts, and work as a developer for Library Technology Services at Harvard University.
I have a M.S. in Library and Information Science from the Simmons College GSLIS Program. During graduate school, I was employed as a Usability Research Assistant at the Simmons GSLIS Usability Lab, where I was in charge of maintaining the lab's web presence, as well as its internal wiki documentation. I was also employed as a Technical Research Assistant in the GSLIS Technology Lab. After graduating, I worked for about two years as a web developer for GenArts.
My undergraduate degree is in British and American Literature, from New College of Florida.